HOW WE'VE HELPED CLIENTS
When major decisions are being made about marine project planning, design, and development they should be based on the very best data and knowledge about the sea, the weather and the seabed.
At Partrac, we can help. We understand what's at stake and work closely with our clients to get them the data, insight and advice they need. Together, we're building a more successful future, both commercially and sustainably.
Some of the world's largest offshore projects have relied on our data and knowledge. We've supported a range of clients to achieve successful outcomes, helping them progress their projects in the right direction.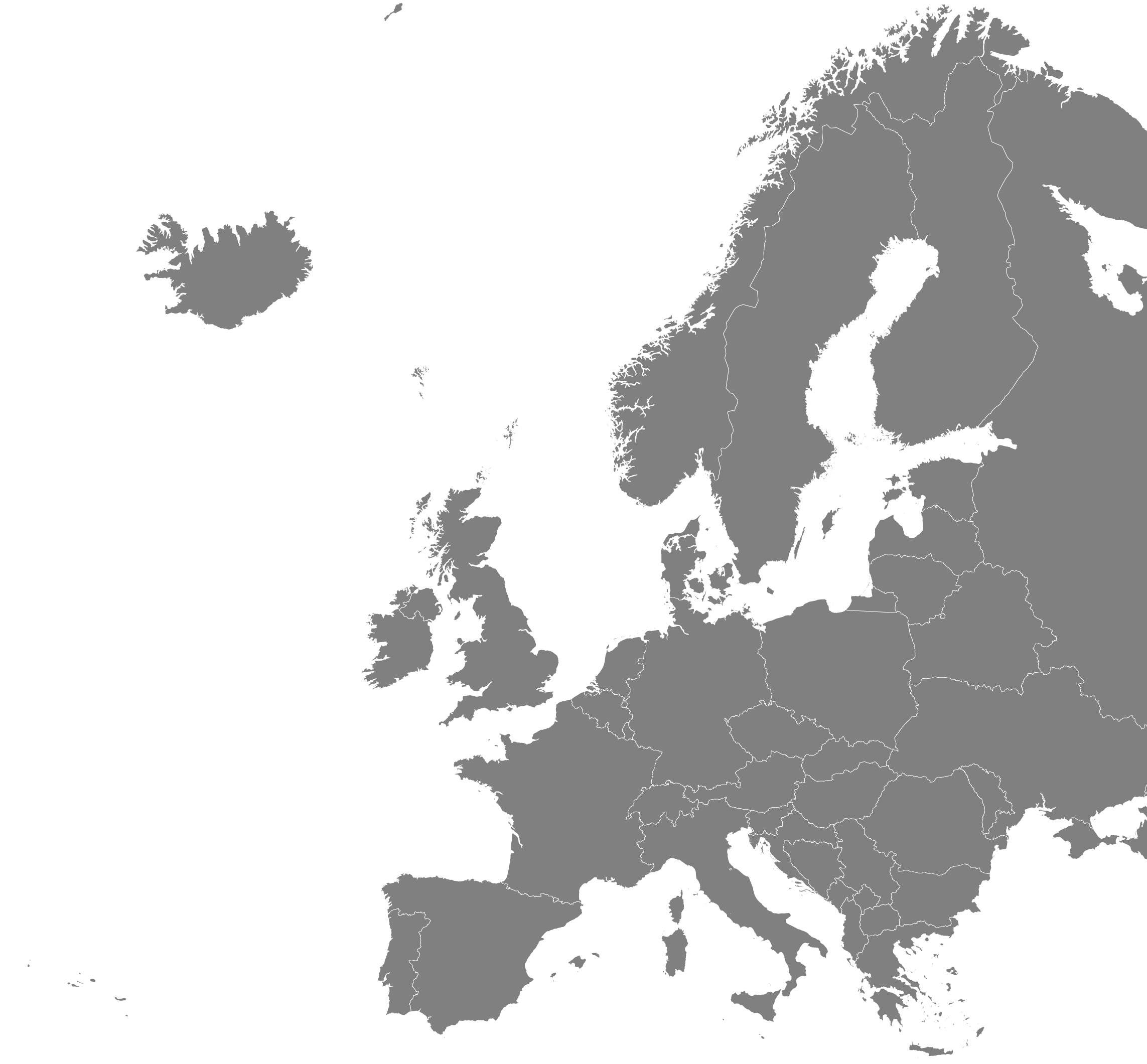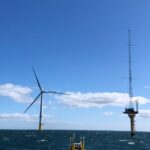 Sweden
Kattegat
[Kattegat Syd Offshore
Wind Farm (KAYD)] –
Metocean monitoring and
wind resource measurement.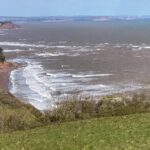 Portugal
Northern Portugal –
Assisted the Client via
deployment of wave / current
measurements in support of a
wave energy device.

Netherlands
Ijmuiden – We are contracted by the Dutch  government delivering technical expertise and review in relation to seabed morphodynamics.

Ireland
Dundalk – offshore metocean
data acquisition for
a wind farm

Ireland
Wicklow – offshore
metocean data acquisition
for a wind farm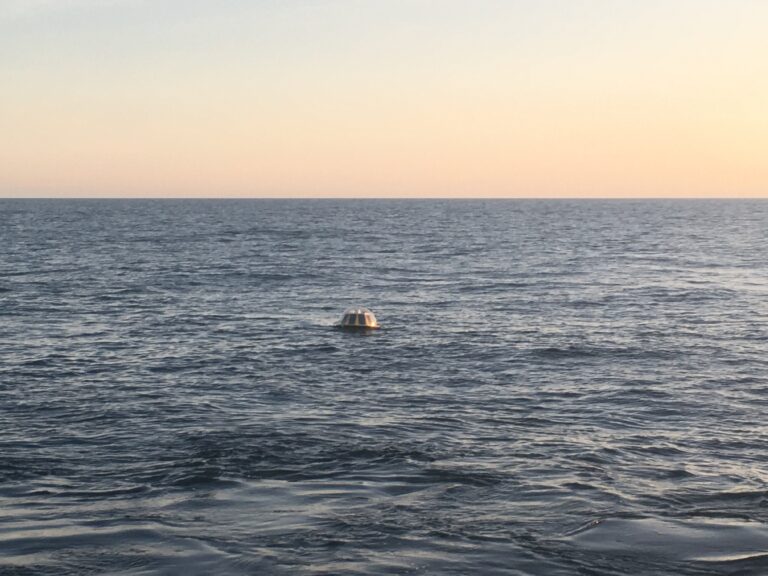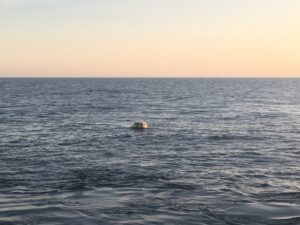 Off Peterhead
UK's first floating wind farm development. We provided metocean monitoring services.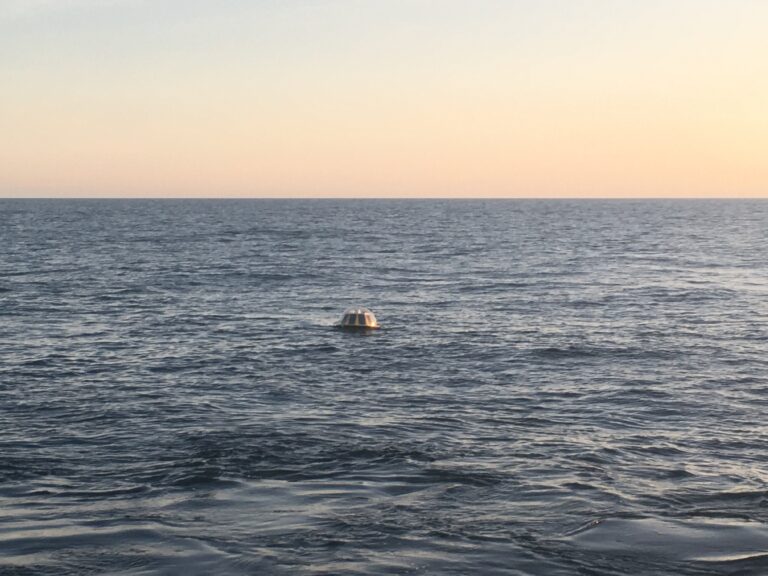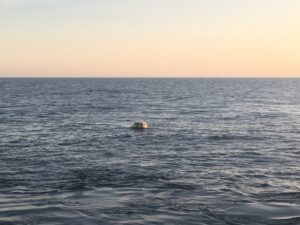 Firth of Forth/Tay
Location of multiple fixed offshore wind farm projects. We provided synoptic, real-time broad area metocean monitoring services.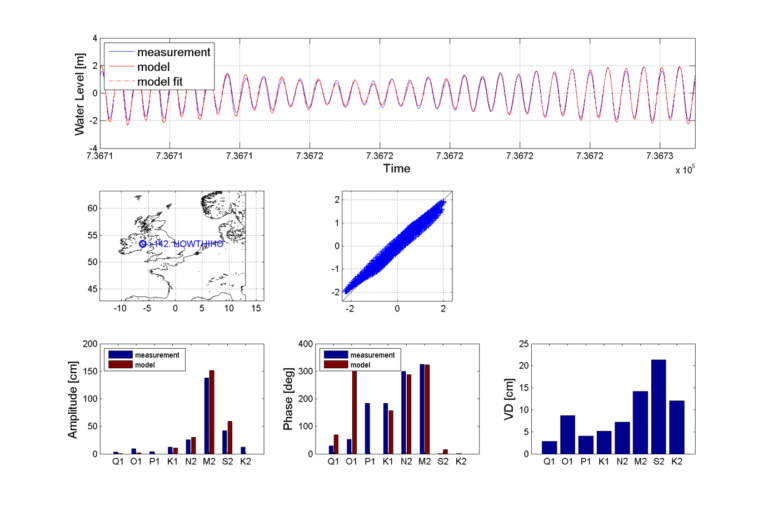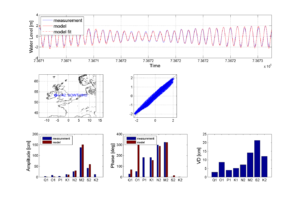 Blyth
Multi-owner site. We have provided integrated consultancy services and critical advice, including 2 metocean design studies, to Clients. Survey work has included multi-site metocean monitoring for the EIA and construction phase monitoring.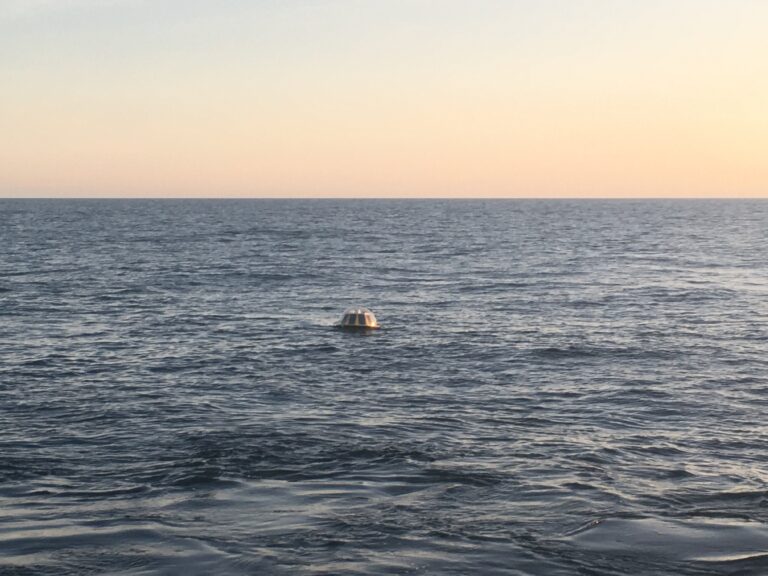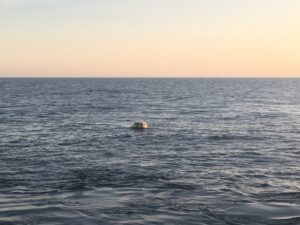 Redcar
Round 2 offshore wind farm. We provided construction phase real-time wave data, client representation services and critical advice on metocean risks.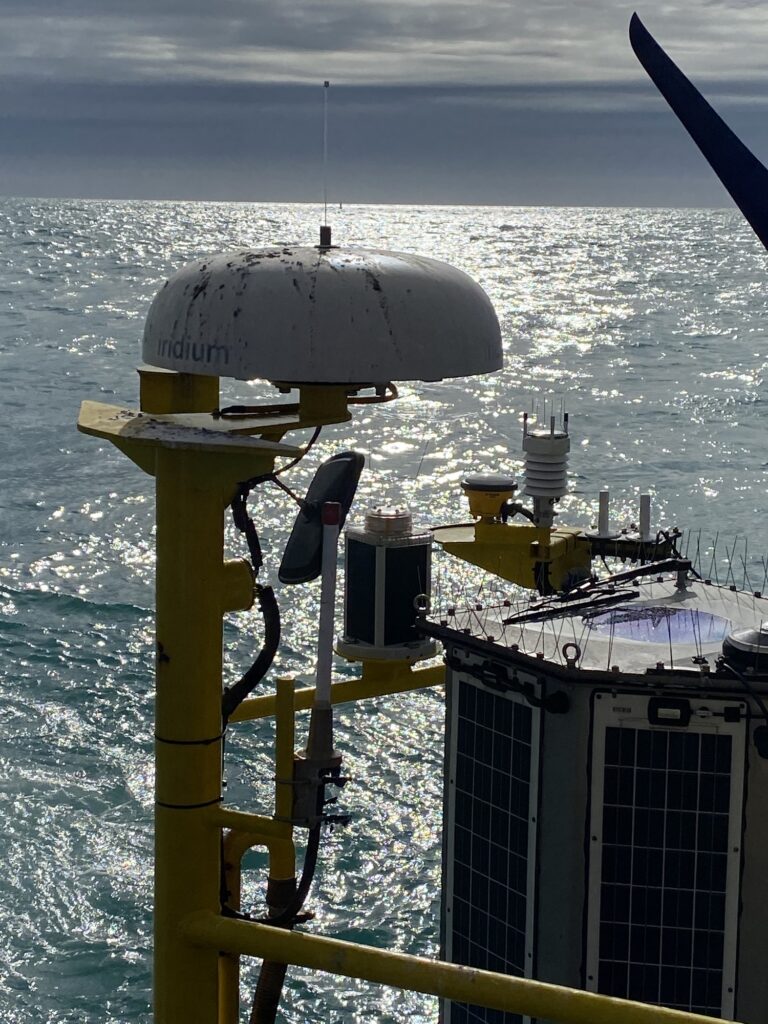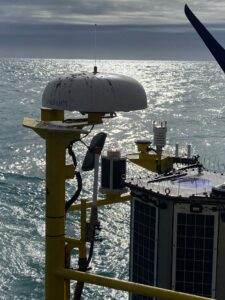 Humber Estuary
Project commissions for several infrastructure projects supporting offshore wind. Most recently we proved compliance water quality monitoring using real-time buoy systems for a dredging project.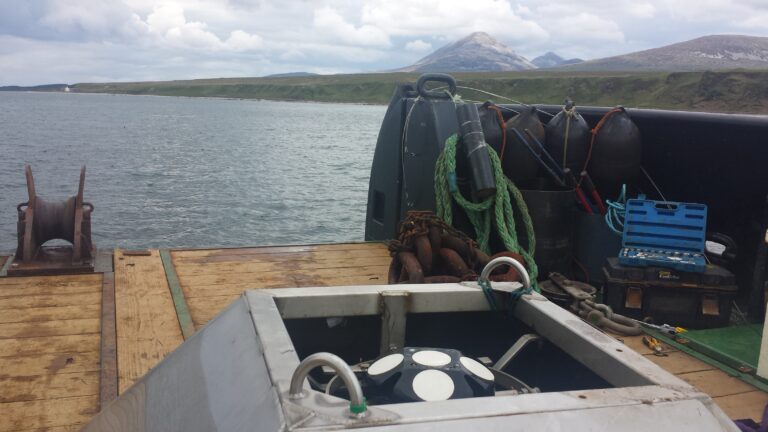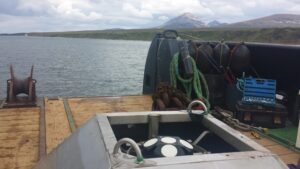 Lowestoft
Water industry work. We undertook an extensive series of coastal oceanographic investigations (flow monitoring, dye and drogue studies) at 6 sites; this information was critical to calibrate regional hydrodynamic models. 
Thames
We delivered a 4 year, massive compliance water quality monitoring project for DP World (who have now built a new port 'London Gateway' at Shellhaven). Working for the primary dredging contractor DEME we operated 11 real-time water quality monitoring buoys, undertook large scale water and sediment quality sampling work, monitored levels on the intertidal areas and checked sediment loads near dredge vessels using novel sediment flux tools.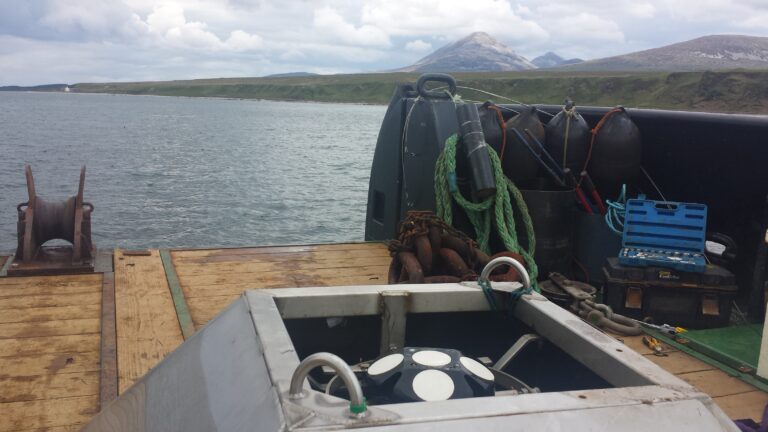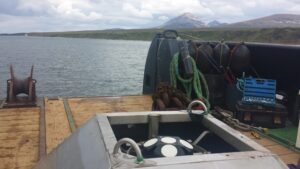 Pevensey
Nearshore hydrodynamic and sediment measurements using multiple multiparameter sensor packages. Southampton University recognises our experience in collecting field data in challenging marine environments (this is a surf zone project) and has commissioned us to do this work for their research project.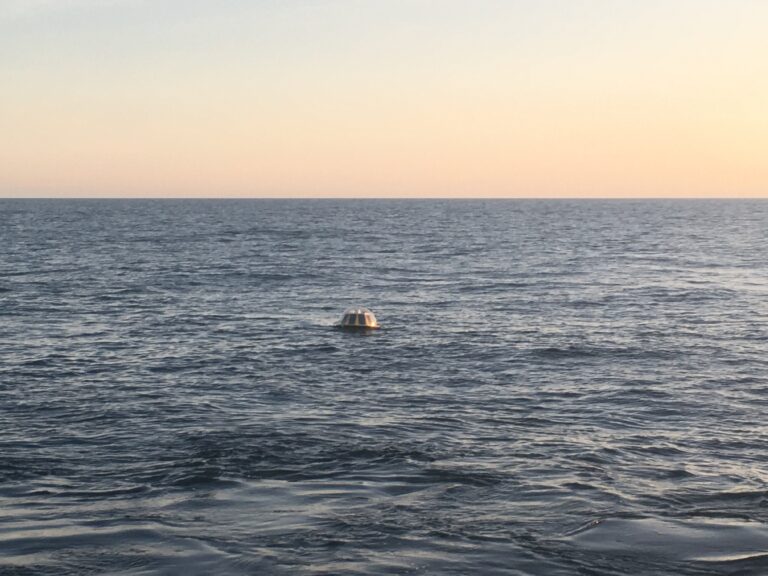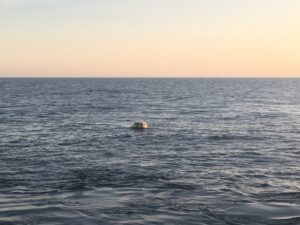 Brighton
We have provided offshore measurements (construction phase metocean data acquisition) and desktop studies (data assessment for multiple uses) to EON for their Rampion development off Shoreham.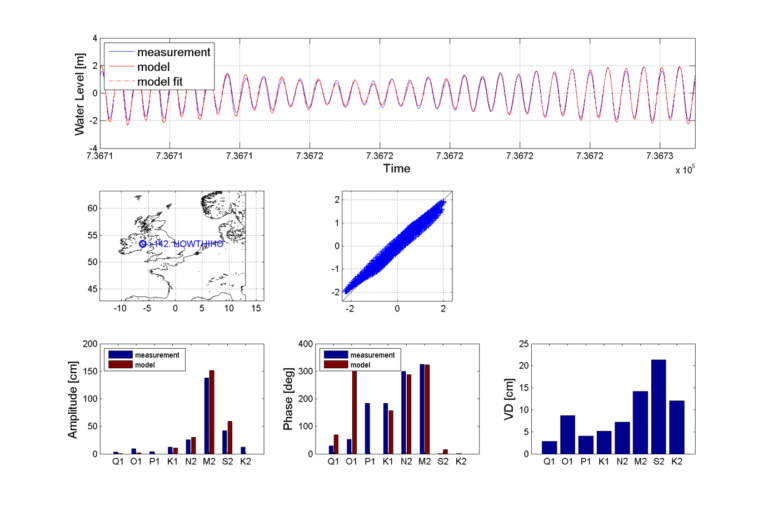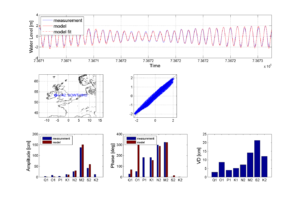 Portsmouth
We have been providing EIA services (coastal processes assessments) for the Aquind interconnector project to France, involving data review, gap analysis, modelling (plume) and authorship in 2 languages (English, French).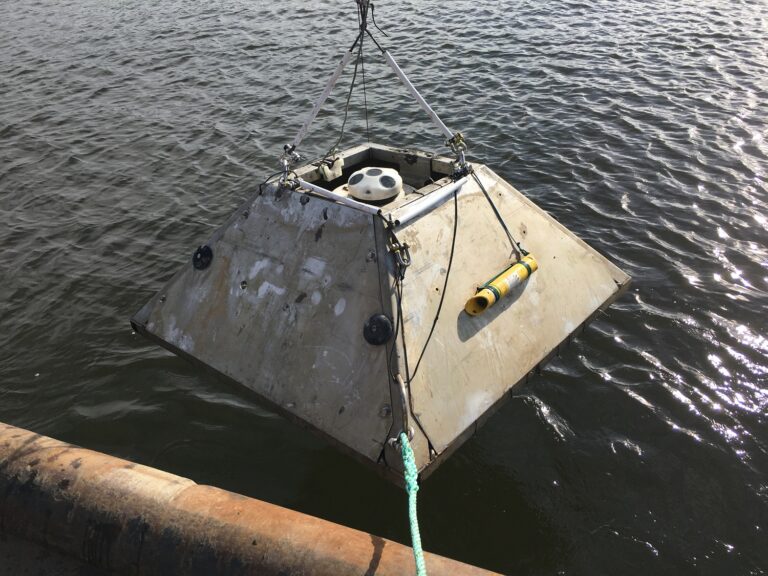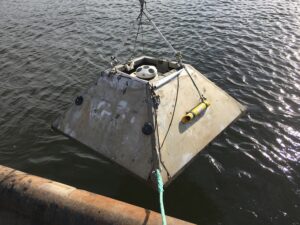 Channel Islands
As experts in the acquisition of vital data in challenging environments, we have done multiple projects measurirng the tidal energy resource at various tide races in the Channel Islands.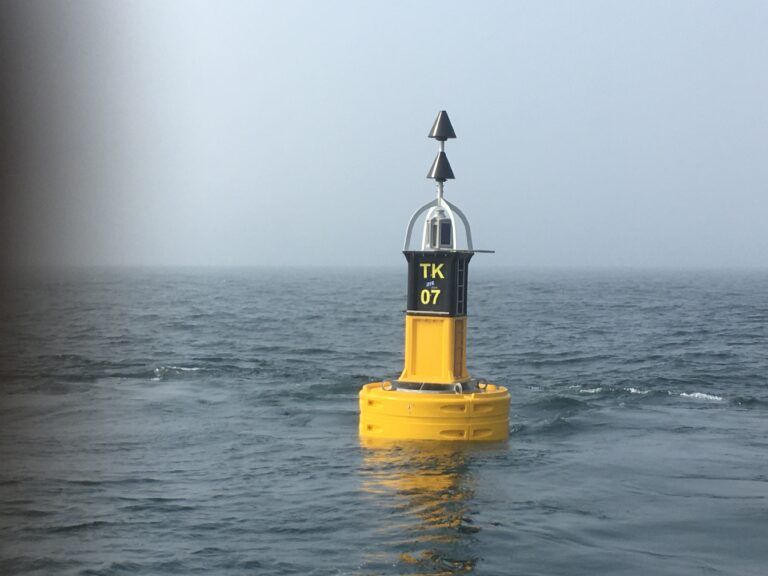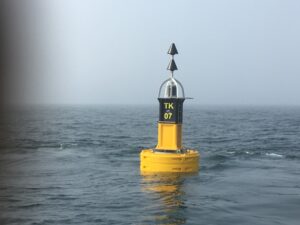 North Devon
We have an involvement with Wave Hub helping them via provision of critical advice, coastal modelling and offshore data acquisition (waves, wind resource) as they transform their site into a floating demonstrator offshore site.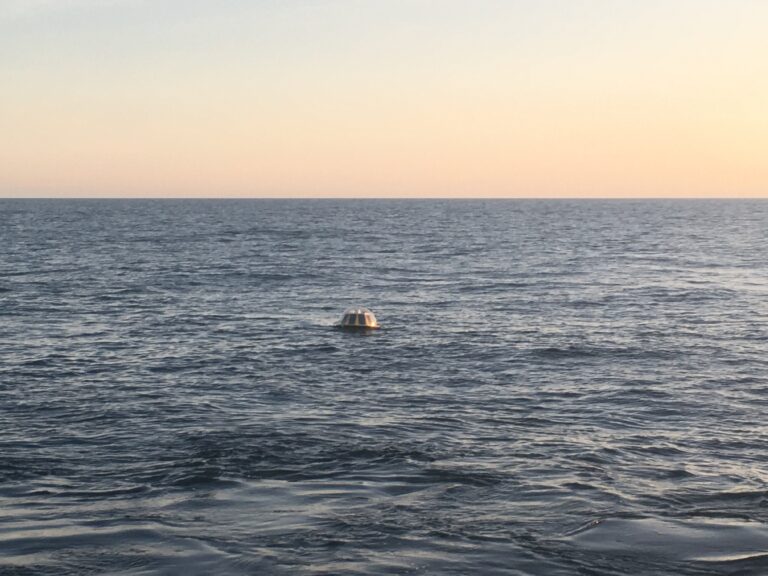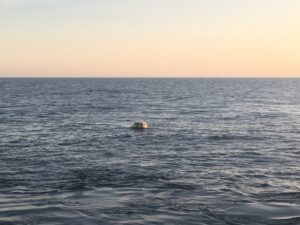 SW Pembrokeshire
We have been helping Marine Energy Wales consent a Marine Energy Test Area (META) project in and around the Milford Haven Waterway in Pembrokeshire through collection of critical wave data.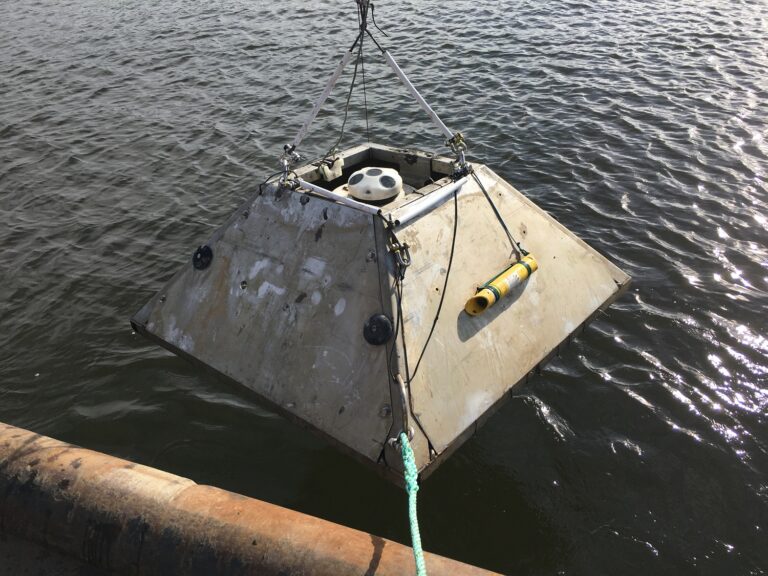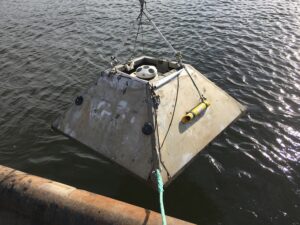 Anglesey
We have undertaken all the tide resource measurement for the Mentor Mon Morlais Marine Energy Demonstrator site.
Barrow
We have had a variety of commissions in and around Barrow, both for the small port there (sediment sampling, water quality monitoring) and the offshore wind farms. We acted as expert witness for a cable crossing dispute in southern Morecambe Bay, and also delivered scour studies and modelling for various cable lay operations across the Bay.
Solway Firth
We provided metocean monitoring and client representation services for EON's Robin Rigg development.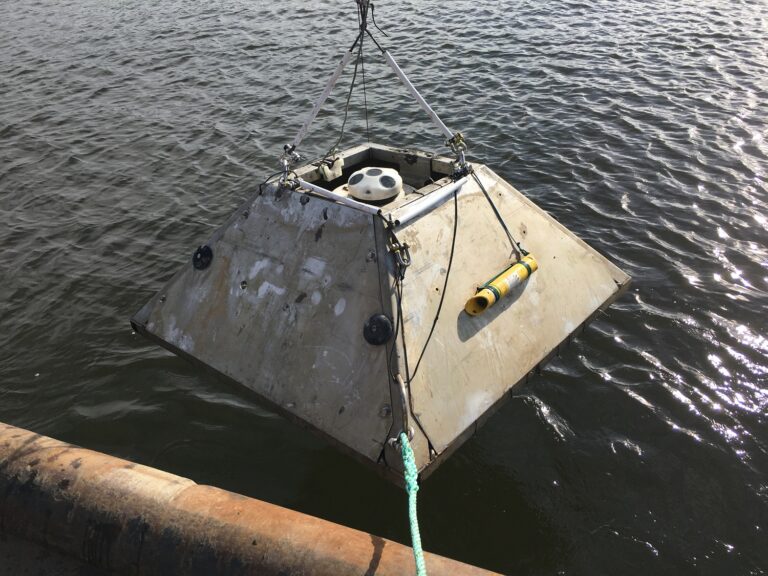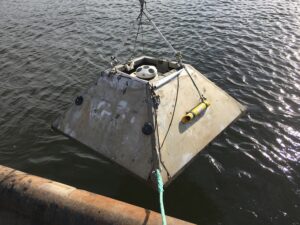 Islay
We have undertaken all the tide resource measurement for a prospective tidal energy developer.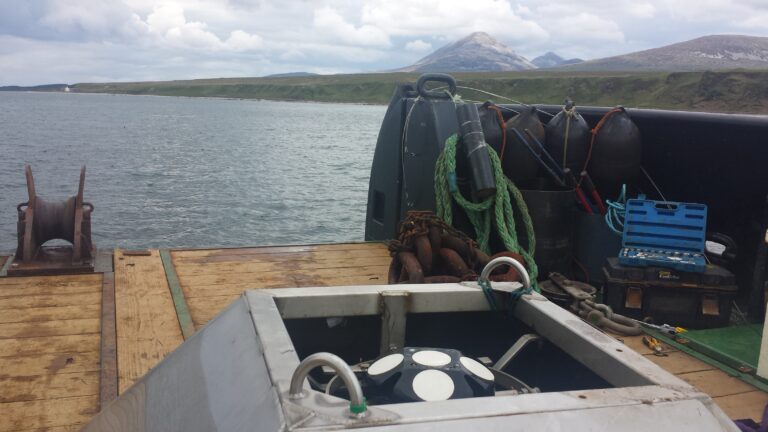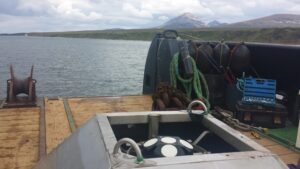 Shetland
We have undertaken a range of wave resource measurement for a number of prospective wave energy developer.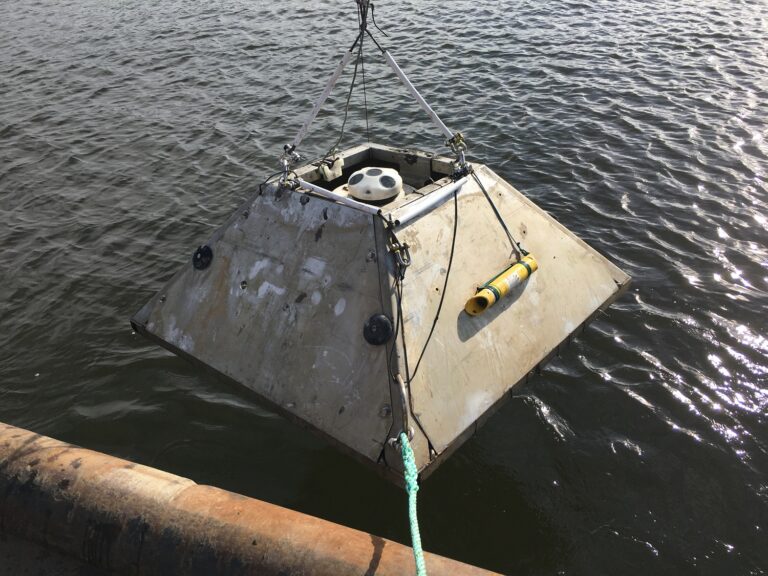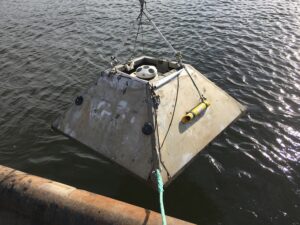 Off Teeside - 100 Miles Offshore
We have been working for offshore wind clients on the Dogger Bank, collecting metocean data, and providing niche desktop studies to predict future bathymetric evolution over decadal timeframes.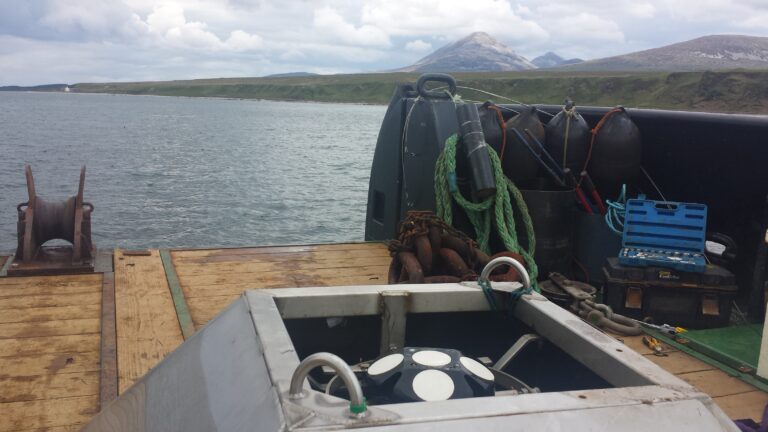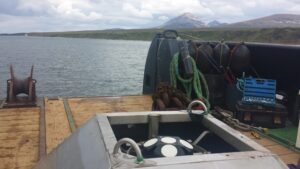 Welsh Deeside
An example of a project for a port involving bathymetric mapping, sediment sampling and wave-current-turbidity monitoring.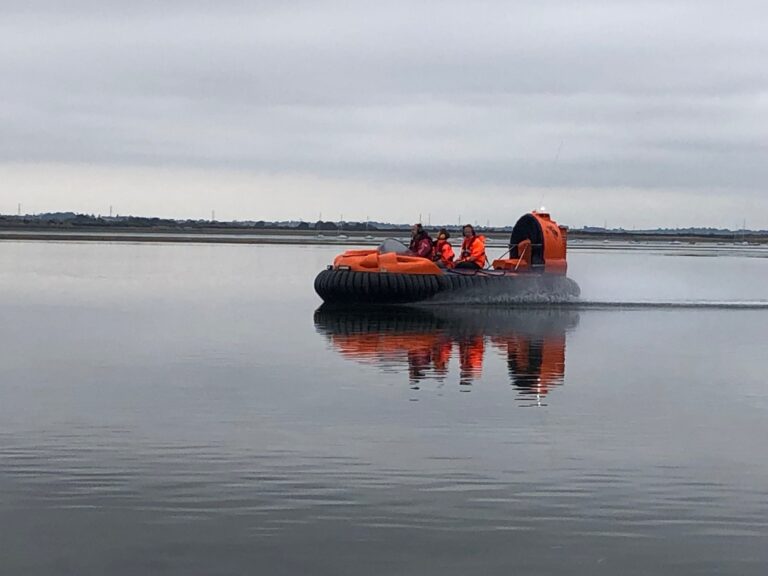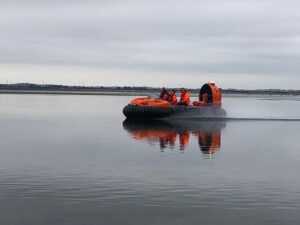 Bradwell/Essex
A 2 year, water quality monitoring project supporting new build development of a nuclear plant. Our scope of work included deployment of multi-parameter buoys (CTD, Temp, Turb) operated in real-time, large scale water and sediment quality sampling work, and temperature measurements for thermal modelling studies.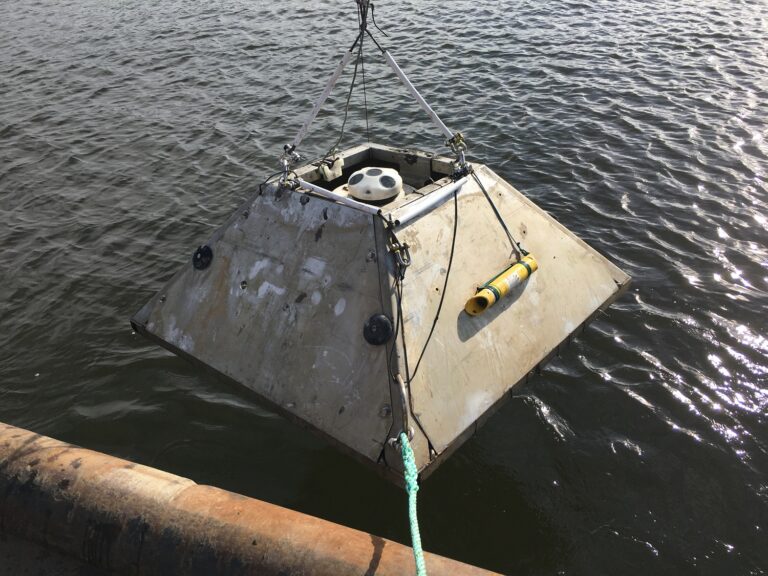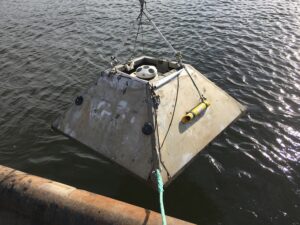 Glasgow/Clyde
Deployment of 11 ADCP systems to measure flows to support Scottish Water modelling of the Clyye fluvial-estuarine systems.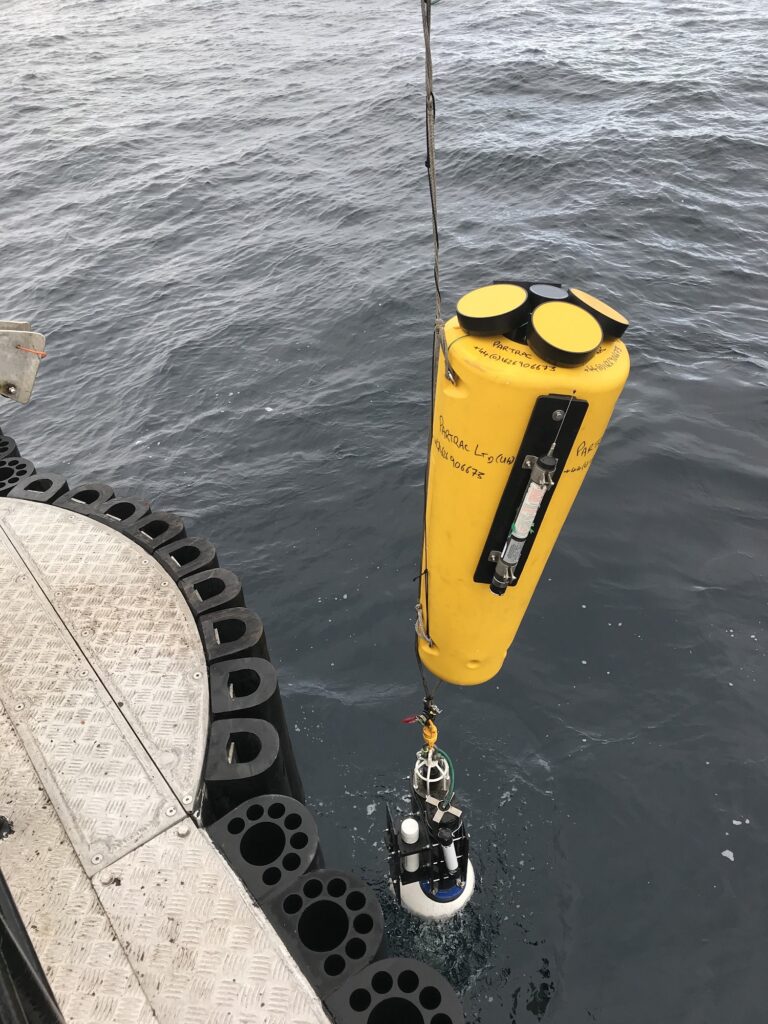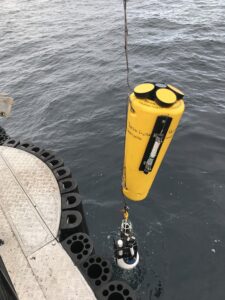 Thurso
Provision of critical advice, and collaborative engagement with the Client to collect at-risk oceanographic data for a Scotwind OWF application.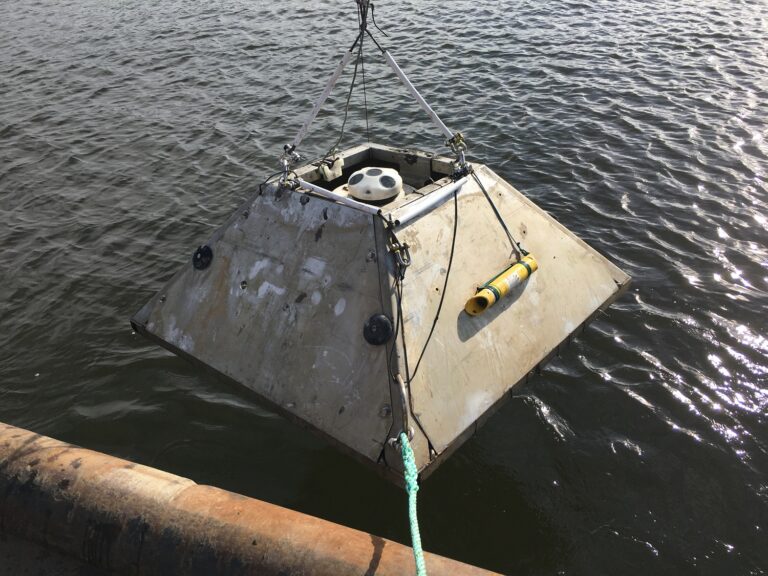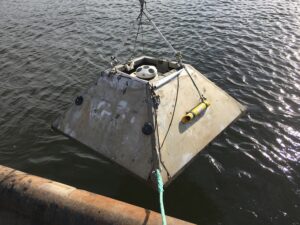 Ryde
Current measurements for a local development.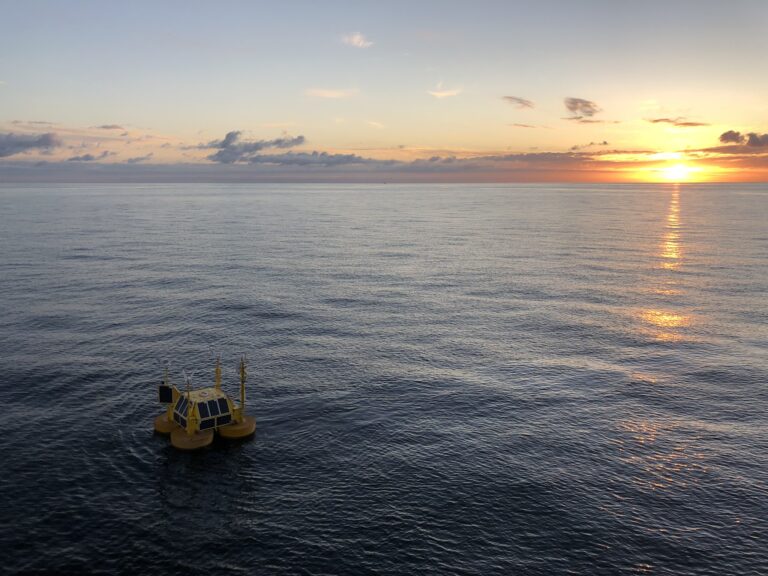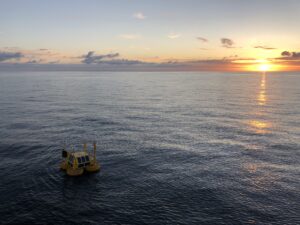 Ireland
Killibegs - We undertook a particle tracking study to help the government manage a shell-fishery impact assessment from dredging activities.
Ireland
Arklow - We undertook offshore metocean data acquisition for a wind farm, plus are currently involved in delivering a complex sediment / morphodynamics study
Contact our team to discuss the vital data and critical advice you need today: